Two years after they launched DroneMasters, a business-to-business networking platform aimed at fostering a global community of drone users, manufacturers, and entrepreneurs, the Berlin-based founders realized that they had overlooked a group sure to be more influential than anyone in the future of unmanned flight: kids.
In 2017, they began to correct that oversight, by holding DroneMasters Junior Academy summer workshops in Berlin.

Amateur drone-builders and drone-racing enthusiasts themselves, Philipp Horstmann, the DroneMasters Academy's executive hardware engineer, and cofounder Branko May Trinkwald thought kids would enjoy flying drones and also learn a lot in the process. "We thought it would be a great vehicle to get kids interested in engineering," Horstmann recalled.
Their hunch turned out to be correct. Five years later, over 2000 10- to 15-year-olds have attended their DroneMasters Junior Academy workshops, either in one of their four- or five-day EUR 390 summer courses, or one of their ongoing afterschool workshops, which are now held not only in Berlin but Hamburg Munich, Cologne, Munster, and Leipzig. Airbus is sponsoring a summer session too, and companies also hire DroneMasters to lead holiday workshops for employees' children.
The basic curriculum of the day camp includes elementary aeronautical concepts, such as how lift is created, and some basic coding. The kids also race drones, which Horstmann said helps train their spatial awareness, sensory motor skills, and hand-eye coordination.
DroneMasters instructors say drones are a great way to interest kids not only in aeronautics but in STEM subjects generally. "Even in 30 minutes, you can spark interest in robotics, electrical aviation, and computer science in little children, even at the age of 10," said Christian Janke, a partner of DroneMasters and an assistant professor at the College of Aeronautics at Embry-Riddle Aeronautical University's worldwide campus.
In addition to its classes for kids, DroneMasters also offers "train the trainers" programs to show teachers how to use drones as an educational tool, Janke said. DroneMasters can deliver everything from a 90-minute online introduction for teachers to extensive one- and two-day training sessions.
Learning to use drones as a teaching aid is not too difficult, the drone coaches say. You just need teaching skills, the ability to get along with kids, and know something about how to operate a computer.
DroneMasters has also helped people set up similar camps and led courses all over the world, from as close by as Poland and the Netherlands to as far away as Vietnam, Costa Rica, Rwanda, Senegal, and Nigeria. "There's a lot of travel involved for us," said Jahnke.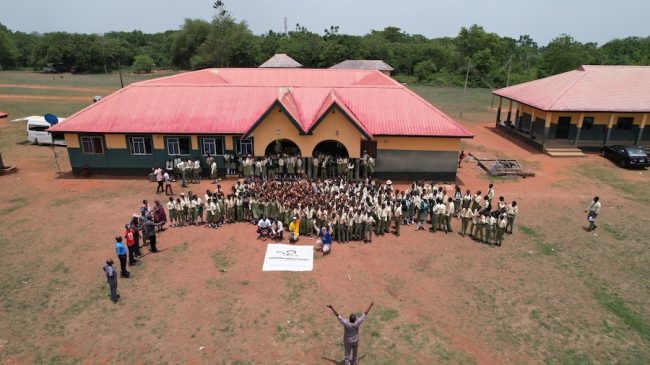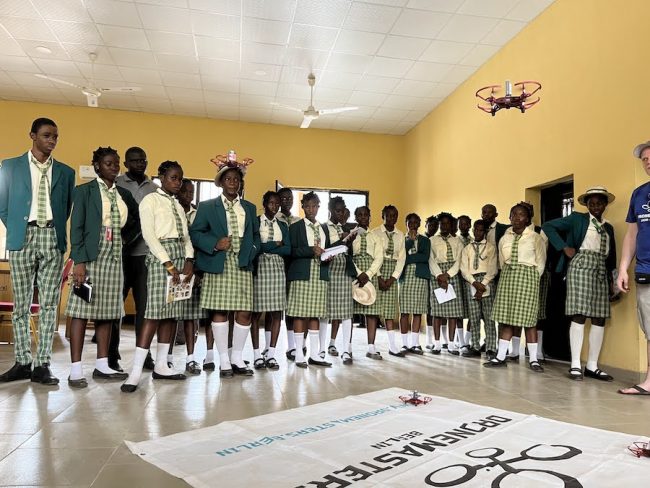 This story republished from https://insideunmannedsystems.com/a-summer-camp-for-drone-flying-takes-off-in-germany/