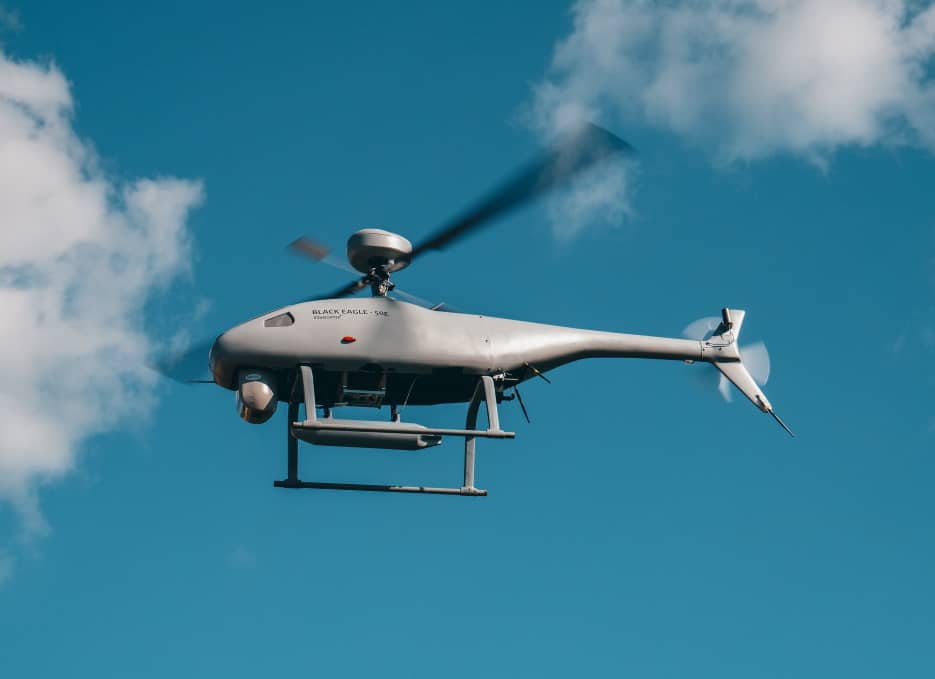 Steadicopter has confirmed that it has collaborated with Viking Drone Packaging to launch a new capability for transporting critical equipment, including hazardous materials, by air. The multi-function payload container will be installed on Steadicopter's Black Eagle 50E unmanned helicopter platform.
Utilizing the full potential of the Black Eagle Electric rotary UAS (unmanned aerial system) family of products, this new development will provide Steadicopter's customers with a cargo delivery option in a versatile solution suitable for a wide spectrum of mission applications.
The Black Eagle's unique flight performance capabilities, coupled with Viking's advanced packaging solutions, enable a wide range of payload delivery options, at different ranges, with the utmost precision.
Noam Lidor, VP of Sales, Marketing & Business Development at Steadicopter, noted: "Through this collaboration with Viking Drones, Steadicopter is expanding the variety of services it offers to its diverse customers worldwide. The Black Eagle family of rotary unmanned aerial vehicles enables users to perform high-end ISR missions with a large selection of sensors. With this new development, users now have the option to utilize the system's flight characteristics and capabilities to perform much-needed cargo operations – whether last mile, offshore, rural territories and more."
Anthony Venetz, director and co-founder of Viking Drone Packaging, commented: "We are delighted to announce the collaboration between Viking Drone Packaging and Steadicopter in the design and production of an aerodynamic, multi-function payload container that is optimized to the specifications of their aircraft. Its robust yet lightweight construction, combined with Viking's patented packaging materials, provides a crash-protected solution that enables the transportation of dangerous goods and precious cargo, along with a host of other use cases."
Article originally published on www.unmannedsystemstechnology.com as Critical Payload Containers for Unmanned Helicopters