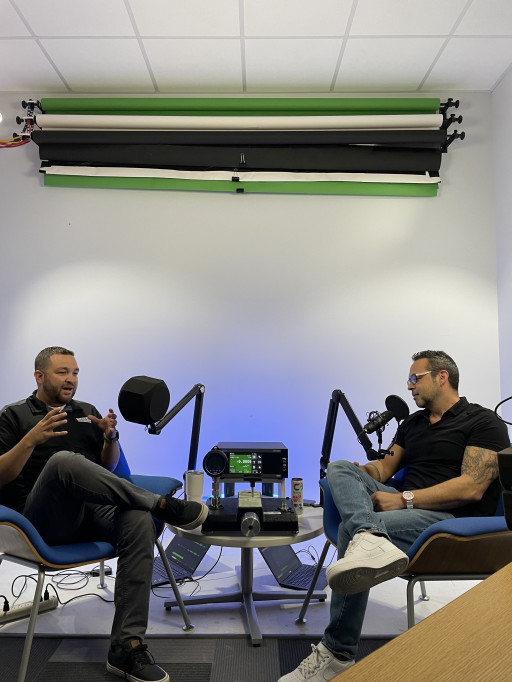 Measure Matters
Podcast by Mensor
SAN MARCOS, Texas, August 30, 2023 (Newswire.com) - Mensor, a leading provider of precision measurement instruments, is excited to announce the launch of their new podcast, "Measure Matters." Hosted by Aaron Rayner, Director of Marketing at Mensor, the podcast aims to delve into the fascinating world of metrology and pressure calibration, offering valuable insights and knowledge to professionals in the industry.
The debut episode of "Measure Matters" features a captivating two-part conversation with industry experts Derek Zarate and Philip Romero. The discussion revolves around the differences between deadweight testers and pressure controllers, shedding light on their respective functionalities and applications. Listeners will gain a deeper understanding of these essential tools and their role in accurate pressure measurement.
Listeners can tune in to "Measure Matters" on the Mensor blog at https://blog.mensor.com/blog/podcast or their favorite podcast streaming platforms, such as Spotify or Apple podcasts. The podcast will cover a wide range of topics related to metrology and calibration, featuring interviews with industry experts, in-depth discussions, and important product updates.
Metrology professionals, engineers, and anyone with an interest in accurate measurements will find "Measure Matters" to be an invaluable resource. Each episode will tackle various topics related to metrology, calibration, and the latest advancements in the field. The podcast will also feature interviews with industry leaders, sharing their expertise and experiences.
At Mensor, precision measurement is our passion. Accuracy measurements are the foundation of quality and reliability in countless industries. With "Measure Matters," we aim to educate and inspire professionals in the field, fostering a deeper understanding of metrology and its importance.
"We are excited to launch 'Measure Matters' and provide a platform for meaningful conversations about metrology and pressure calibration," said Jason Otto, President of Mensor. "Our goal is to make these complex topics accessible and engaging while also showcasing the expertise of industry leaders."
For more information about Mensor and our products, please visit our website at www.mensor.com.
Note to editors: Please do not modify the press release without prior consent from Mensor.
High-resolution images and additional information are available upon request.
About Mensor: Mensor, a subsidiary of WIKA Alexander Wiegand SE & Co. KG, has been a trusted name in precision measurement for over 50 years. We offer a comprehensive range of pressure and temperature calibration instruments, including deadweight testers, pressure controllers, digital pressure gauges, and more. Our commitment to accuracy, reliability, and customer satisfaction has made us a preferred choice among professionals in various industries.
Contact Information:
Aaron Rayner
Director of Marketing
[email protected]
+15123964200
Original Source:
Introducing 'Measure Matters': A New Podcast by Mensor, Exploring the World of Metrology and Pressure Calibration
The post Introducing 'Measure Matters': A New Podcast by Mensor, Exploring the World of Metrology and Pressure Calibration first appeared on Reliable News.