Program with Exact Path Showed Significant Impact on Student Math Scores
BLOOMINGTON, Minn., July 18, 2023 (Newswire.com) - Edmentum has partnered with Clark County School District (CCSD), which educates more than 300,000 students - 64% of the student population in Nevada, on a program focused on accelerating learning in core subject areas, specifically to improve math and reading scores. Elementary and high school students from across the district were part of the initial program. The partnership with Edmentum supports Superintendent Dr. Jesus Jara's focus on advancing the success of all students at CCSD.
During the 2022-2023 school year, CCSD implemented a research study on Exact Path with more than 20,000 students spanning kindergarten through grade 10 to assess and improve math and reading scores. Early results in math demonstrated that those students who used Exact Path content and curriculum exhibited higher rates of growth on their NWEA MAP math results, exceeding MAP growth norms, as compared to their peers who did not use Exact Path.
"Our school district serves a diverse population of students, both geographically as well as from a demographic standpoint. As a result, our students were impacted by the pandemic in a variety of ways that affected their engagement and academic progress," explained Dr. Jesus Jara, Superintendent of Clark County School District. "In an effort to get our students back on pace, we tested Exact Path to provide remediation as a supplement to our existing curriculum. The results among those students who used these learning pathways clearly indicate the positive impact."
Students who used Exact Path showed a statistically significant impact on math achievement across all grade levels studied. In kindergarten through grade two, students that completed at least eight skills exceeded math growth norms by three points, a 30% improvement over expected growth on NWEA MAP assessments. In grades 3-5, students completing at least 16 skills had the biggest improvement overall, growing 8.7 NWEA MAP points on average. Finally, across ninth and 10th graders, those who completed at least 16 skills increased 5.4 NWEA MAP points on average.
"The significant improvement seen in assessment scores across all grade levels in Clark County validates our work to support educators in addressing diverse and individual student needs," said Jamie Candee, President & CEO of Edmentum. "Especially following the pandemic, students need supplemental learning opportunities to get back to grade level. This extraordinary student growth is a testament to the dedicated teachers and leaders of Clark County. We are privileged to partner with Clark County in supporting the success of its students and community."
About Clark County School District
Established in 1956, the Clark County School District (CCSD) is the number one choice for families and students. As the nation's fifth-largest school district, we educate 305,000 students - offering a variety of nationally recognized programs, including Magnet Schools, Career and Technical Academies, and Advanced Placement programs. CCSD educates 64 percent of the students in Nevada and works closely with community partners and business leaders to educate students to compete in a global economy.
About Edmentum
Edmentum is the leading provider of K-12 digital curriculum, assessments, and services to more than 43,000 schools, 420,000 educators, and 5.2 million students in all 50 states and 100+ countries worldwide. Building on its 60-year history of impact, Edmentum creates innovative, proven learning technology, partnering with educators to ignite student potential. For more information, visit edmentum.com.
Contact Information:
Kristin Lamas
VP, Strategic Communications
[email protected]
952-229-0325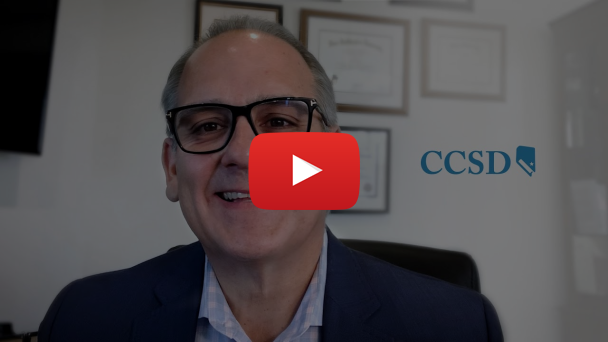 Original Source:
Edmentum Partnership With Clark County School District Leads to Evidence-Based Outcomes Across Math & Reading in All Grade Levels
The post Edmentum Partnership With Clark County School District Leads to Evidence-Based Outcomes Across Math & Reading in All Grade Levels first appeared on Social Gov.