STRT, Inc. raises a new round of capital to grow its student housing product STRT On Campus - tailored live, create and work accommodations focused on the experience of entrepreneurs and creatives.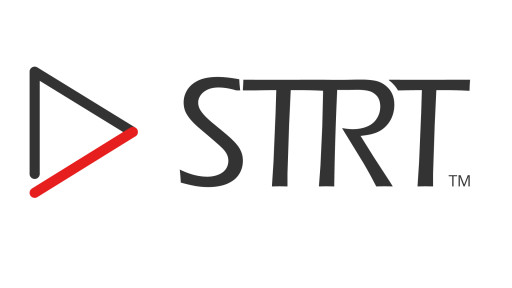 STRT Logo
STRT Logo
SALT LAKE CITY, April 18, 2023 (Newswire.com) - STRT, a leader in the design and operation of living and creative spaces for entrepreneurs, is proud to share it has closed a new round of financing led by Celtic Investment and Sentry Financial.
This new round of investment is focused on growing STRT On Campus. STRT On Campus is an Entrepreneurial Living Learning Community (ELLC) solution focused on the user experience of student entrepreneurs and creatives that combines student housing, workspaces, resources, mentorship and startup accelerator services into each property. The uniquely designed spaces are calibrated to foster creativity, collaboration and student success.
Students are increasingly identifying as creators and entrepreneurs, but they often lack the resources and experiences needed to pursue their ventures. ELLCs focus on teaching the creative and entrepreneurial mindset rather than a single business idea. This experiential programming enables students to think entrepreneurially over the long term so they can strategically invest their time and resources into the right ideas.
"STRT has built an incredibly strong foundation in understanding the needs of early-stage creators. This new infusion of resources will allow us to build upon that foundation to deliver the next generation of Entrepreneurial Living Learning Communities," said STRT Co-Founder and CEO Victor Gill. "This is an exciting new chapter for STRT. We believe the addition of the student housing product to our portfolio will help us deliver on our mission to give creators everywhere the resources and opportunities to flourish."
"Sentry is excited to participate and jointly manage the second round of financing for STRT. America needs more entrepreneurs and what better way to help fill that need than by creating centers of entrepreneurial excellence at some of our greatest universities across the country," said Andrew Bebbington, Sentry's Executive Vice President and head of Sentry's Private Equity Division.
STRT also recently announced the publication of the inaugural Entrepreneurial Living Learning Community Annual Report for 2023, which highlights over 35 university ELLCs across America. The report examines the surge in demand for students interested in the entrepreneurial mindset, details each ELLC's characteristics, and dives into what makes the best ELLC programs successful.
The annual report is available at strt.com/ellc-report-2023.
About STRT
STRT, Inc. (pronounced start), headquartered in downtown Salt Lake City, Utah, is a leader in the design and operation of world-class accommodations and experiences focused on entrepreneurs and creatives.
Create the Future.
Learn more at STRT.com.
Contact Information:
Victor Gill
STRT
[email protected]
801.210.1430
Original Source:
STRT Announces Closing of New Round of Financing Led by Celtic & Sentry Financial
The post STRT Announces Closing of New Round of Financing Led by Celtic & Sentry Financial first appeared on Social Gov.