Board of Regents Vote Approves Transition Plan for Fall 2024 Start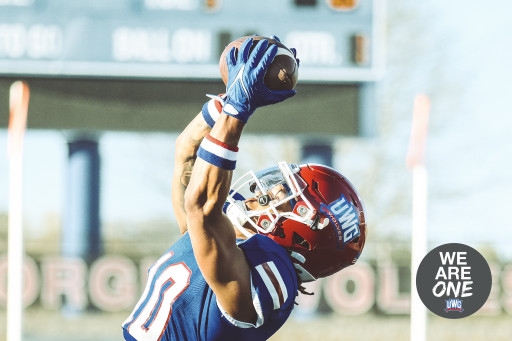 UWG-We Are One
UWG-D1 Athletics
CARROLLTON, Ga., September 8, 2023 (Newswire.com) - The University of West Georgia will embark on a transformative journey to join NCAA Division I Athletics in the coming year, following a vote by the Board of Regents of the University System of Georgia earlier today.
As part of the transition, the UWG Wolves will join the Atlantic Sun Conference, effective July 1, 2024, creating a conference of 12 athletics teams across the southeastern United States.
This strategic decision marks a new era for UWG, reaffirming the institution's commitment to the pursuit of excellence and presenting an opportunity for its student-athletes to compete at the highest level of collegiate athletics.
"This move to NCAA Division I marks a turning point for our university, amplifying the impact of collegiate athletics and our student-athletes and igniting a new era of spirited competition," said Dr. Brendan Kelly, UWG's president. "Our student-athletes, coaches, and staff are thrilled to come together as a Pack to achieve this transition and are eager to leave an indelible legacy for future generations of Wolves."
The change to NCAA Division I athletics is expected to yield numerous positive outcomes for UWG, including increased visibility on the national stage, expanded athletic scholarships and enhanced opportunities for student-athlete recruitment.
"At UWG, we dedicate ourselves to the curation of a first-choice university," Kelly said. "We have strategically and thoughtfully prepared for this opportunity to take our institution to the next level and become an even more attractive option for well-rounded students interested in our exceptional academic programs at a university that nurtures their ability to become their best future selves."
Kelly added that the move positions the university to foster lasting connections with alumni, supporters and the broader community, and is in line with the university's strategic plan's priorities of relevance, competitiveness and placemaking.
"Transitioning to Division I will not only enhance our athletics programs but also leave a lasting legacy that reinforces our dedication to excellence, unity and fostering a spirit of belonging and connectedness among our entire university community," said Jason Carmichael, UWG's director of athletics. "This strategic move represents a defining moment in our athletic program's history, bolstering our competitiveness on the national stage. We are grateful for the support of our partners, and we look forward to the opportunities that lie ahead."
UWG currently fields 14 sports (nine women's sports and five men's sports) and plans to add men's indoor track and field and men's outdoor track and field for the 2024-25 season, along with women's beach volleyball and women's stunt, a type of competitive cheerleading. Scholarships will be added to support these additional sports.
As members of the ASUN Conference, UWG Football will compete in the United Athletic Conference (UAC), an alliance between the ASUN and the Western Athletic Conference (WAC) that will provide UWG with access to compete against other NCAA Division I institutions. Membership in the UAC also provides UWG with access to high-level conference opponents at the NCAA Division I Football Championship Series (FCS) level.
UWG already boasts one of Georgia's largest multi-sports arenas in The Coliseum, offering a home for the university's basketball and volleyball programs, and a 10,000-seat University Stadium that boasts an electric gameday experience on Saturdays in the fall. The majority of UWG's other facilities will need few - if any - upgrades as the transition to Division I is made.
"It is important for us to control our own destiny in the changing world of college athletics," Kelly concluded. "Change for the University of West Georgia was inevitable, and we want to be sure our decision aligns with our overall mission, vision and strategic plan. Elevation to Division I - and a move to the ASUN Conference - creates that opportunity."
To learn more about the transition and how you can be involved, visit uwgweareone.com.
Contact Information:
Colton Campbell
Executive Director of Communications
[email protected]
678-839-5477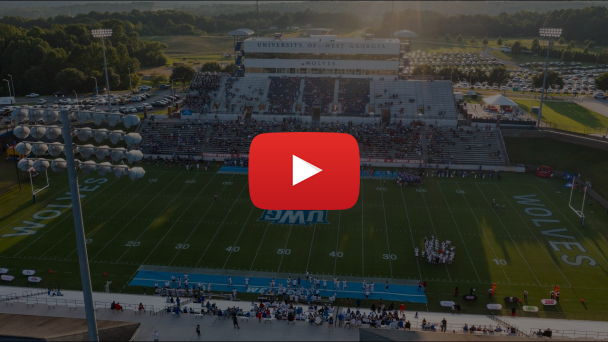 Original Source:
We Are One: University of West Georgia Athletics to Transition to NCAA Division I
The post We Are One: University of West Georgia Athletics to Transition to NCAA Division I first appeared on Social Gov.