SaaS software veteran James Brooke brings his expertise to Sweft, a SaaS product workflow solution that is poised to revolutionize retailer performance by solving the $300Bn industry-wide 'In Stock, Not Online' (ISNO) inventory problem.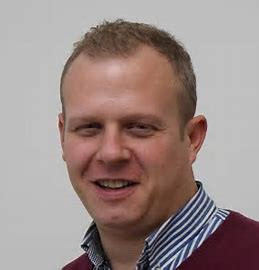 James Brooke, CEO Sweft
James Brooke, former CEO of Amplience, has been appointed CEO of Sweft, a SaaS product workflow productivity tool that helps retailers solve their ISNO problem.
PHILADELPHIA, August 8, 2023 (Newswire.com) - The founding team at Sweft is delighted to announce that James Brooke has been appointed as the new CEO of Sweft. James is a highly accomplished technology leader with 30 years of experience, including 15 years as the CEO of Amplience, a leading CMS platform for the retail e-commerce sector.
Under James' leadership, Amplience grew to become the leading retail Content Management System (CMS) business, powering over 400 e-commerce experiences with richly compelling content and media. The Amplience customer roster includes the likes of Crate & Barrel, Very Group, Otto, Gap, Coach, and ULTA Beauty, amongst many other leading retail brands. James' experience at Amplience is particularly relevant to Sweft as the two companies solve for adjacent retail business problems.
James adds, "I am hugely excited by the opportunity that Sweft presents. The founding team knows the problem intimately and has built an elegant solution that is relevant to all companies that sell online. At Amplience we repeatedly saw retailers struggling to launch products in a timely manner, leading to a big problem with 'In Stock, Not Online' inventory, but our focus was on the front-end processes and technologies required to deliver a consistent and compelling digital experience. Sweft solves the In Stock Not Online problem directly by accelerating product launch. Based on the conversations I've had with my retail network, I am convinced that, with the right go-to-market focus, Sweft can make rapid progress in North America and EMEA. It's an honor to be asked by the founding team to take the helm as CEO, and I look forward to working with the board and investors to take the company forward."
The former CEO, Michael Robinson, will continue in a leadership role as Chief Product Officer and President of North America. Michael comments, "I am personally thrilled to have James join Sweft as CEO. Over the past 14 years, I have had the pleasure of working with James on numerous occasions and, as a result, I am well acquainted with his leadership abilities and character. As Sweft looks to grow quickly over the next few years, James' experience proving product-market fit and successfully scaling a similar SaaS solution will be invaluable. I'm excited to be able to focus on my primary passion, which is the amazing product we have built to solve the retail In Stock, Not Online problem."
ABOUT SWEFT LLC
Retailers are losing billions of dollars annually in revenue due to "ISNO" inventory, which refers to products In Stock, but Not available Online. ISNO arises from an over-reliance on manual processes and spreadsheets to manage the creation of the required digital assets and data. The disconnected processes and systems retailers use fail to provide the visibility and operational efficiency required to launch products quickly. Enter Sweft, the ultimate solution to ISNO. Sweft is a SaaS product workflow productivity tool designed to help retailers launch products more efficiently, resulting in optimized full-price sales. Sweft was created by an experienced team of former e-commerce retailers with a deep understanding of the ISNO problem. With Sweft, retailers sell more products at full price, improving profitability.
Contact Information:
Julie Bula
COO
[email protected]
646-688-5441
Original Source:
Sweft Announces James Brooke as New CEO
The post Sweft Announces James Brooke as New CEO first appeared on RSVTV news.