Travefy successfully hosted its first live Agent Accelerator as a part of the Las Vegas Travel Agent Forum and empowered Travel Agents to elevate their business practices.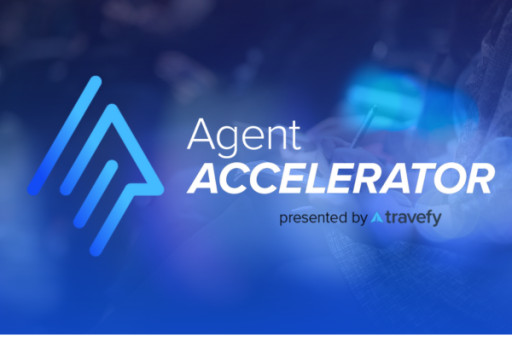 Agent Accelerator 2023
Agent Accelerator 2023
LAS VEGAS, September 7, 2023 (Newswire.com) - The successful first edition of Agent Accelerator at Las Vegas Travel Agent Forum 2023 with collaboration of Travel Show Marketing Group, showcased Travefy's commitment to empowering travel advisors for success in the travel industry. With an exclusive focus on modern marketing strategies and effective sales techniques, Travefy's first-ever live event provided travel advisors with insights through engaging afternoon workshops.
The sessions were carefully curated to offer actionable takeaways that travel professionals could immediately implement to drive growth and innovation within their business. Each attendee received a comprehensive workbook, serving as a valuable reference to the information shared throughout the event. In the end, the workshops ended with a lively and engaging networking happy hour, allowing travel professionals to connect.
Reflecting on the event's success, David Chait, CEO of Travefy, expressed enthusiasm and gratitude: "We are so excited to have come together with the Travel Agent Forum team. Agent Accelerator was an enormous success, and we're so grateful to the hundreds of amazing Travel Advisors who traveled to Las Vegas from far and wide."
"Agent Accelerator is 100% worth your time and not to miss it. I've been in the industry for 10 years and I have tons of notes of what I learned today!" shared Erica Barker, Owner of Magnolia and Palm Travel Co.
Travefy appreciates all participants and supporters who contributed to making the Agent Accelerator successful. The event's overwhelmingly positive response reaffirms Travefy's mission to empower travel professionals with the tools and knowledge they need to thrive in the competitive world of travel.
To secure a spot on Agent Accelerator at Travel Agent Forum 2024 visit: www.agentaccelerator.travefy.com
ABOUT TRAVEFY
Travefy's mission is to power the success of travel professionals. Our award-winning suite of itinerary, proposal, client management, and marketing tools help Travel Advisors and professionals save time, impress clients, and sell more.
Travefy powers thousands of travel businesses across the globe, ranging from small, independent travel advisors to the largest travel agencies, consortia, and organizations. Travefy has been featured in The New York Times, The Wall Street Journal, and Forbes among other publications and has won numerous industry honors, including the ASTA Entrepreneur of the Year Award.
For more information, please see: https://travefy.com
ABOUT TRAVEL AGENT FORUM
Now entering its 13th year, the Las Vegas Travel Agent Forum is the industry's most trusted event. The event features a diverse conference program offering unique tracks, small-group roundtable product pitches, networking experiences throughout Las Vegas and a tradeshow floor designed to forge key supplier partnerships on a worldwide level.
Contact Information:
Stephanie Gries
Education Manager & Marketing Coordinator
[email protected]
844-487-2833
Related Files
Agent Accelerator 2023.png
Travefy Logo.png
Original Source:
Travefy's Live Agent Accelerator Rocks Las Vegas With Over 400 Attendees
The post Travefy's Live Agent Accelerator Rocks Las Vegas With Over 400 Attendees first appeared on Reliable News.